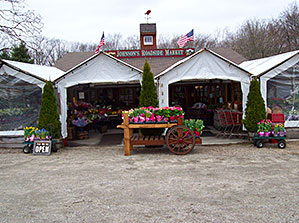 The opening date for the market changes each year depending on the date of Easter. We usually open at least one week before and stay open 7 days a week until Christmas Eve.
Local Goods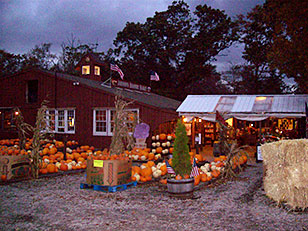 We have a large selection of locally produced items, such as Bliss ice cream, Willow Tree, Empire sodas, Tito's chips and salsas, Catanzaro's sauce and biscuits, Sweet Heat hot sauce, Star Pickle products, Dels lemonade and many other locally produced sauces, relishes, pickles, jams, jellies, preserves, and local honey. We have a good selection of dairy products including milk, eggs, butter, cream and much more. We also have available nuts, health mixes and dried fruits. We stock a large variety of spices, rubs and seasonings. 
Baked Goods
We also couldn't open up without all our famous fresh baked goods. We start taking pie orders the day we open. Along with our fresh baked pies we also bake cookies, brownies, fruit squares, muffins, breads, and many other delectable treats.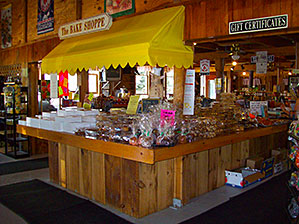 Deli Department
Our deli department features Willow Tree chicken salad which we sell at a much lower price compared to the grocery stores. Boar's Head pre-sliced cheeses and meats. Locally made salads which include potato, seafood, tuna, macaroni salad and more. We also carry locally made heat-n-serve soups.
Fresh Produce
We also carry a full line of produce, mostly out of state to start but we try to stay with the closest available. Throughout the season we add on our own locally grown vegetables as they become available. Click the "our farm" tab to read about all the delicious and fresh produce we grow.
Holiday Items
We end our season with fresh cut Christmas Trees, Wreaths, and locally grown Poinsettias.
Contact us today for information on the seasonal produce available, or for any questions you may have.